The rise of a consumer economy, worries about conformity and alienation, competition from the Soviets: all were addressed by promoting "creativity."Illustration by Cristina Spano
What is "creative nonfiction," exactly? Isn't the term an oxymoron? Creative writers—playwrights, poets, novelists—are people who make stuff up. Which means that the basic definition of "nonfiction writer" is a writer who doesn't make stuff up, or is not supposed to make stuff up. If nonfiction writers are "creative" in the sense that poets and novelists are creative, if what they write is partly make-believe, are they still writing nonfiction?
Biographers and historians sometimes adopt a narrative style intended to make their books read more like novels. Maybe that's what people mean by "creative nonfiction"? Here are the opening sentences of a best-selling, Pulitzer Prize-winning biography of John Adams published a couple of decades ago:
In the cold, nearly colorless light of a New England winter, two men on horseback traveled the coast road below Boston, heading north. A foot or more of snow covered the landscape, the remnants of a Christmas storm that had blanketed Massachusetts from one end of the province to the other. Beneath the snow, after weeks of severe cold, the ground was frozen solid to a depth of two feet. Packed ice in the road, ruts as hard as iron, made the going hazardous, and the riders, mindful of the horses, kept at a walk.
The hottest new thing in social isn't vertical video, and it's not AI-driven algorithmic feeds. Instead, it's a little-known, years-old protocol called ActivityPub that could help rewire the entire social fabric of the internet.
In recent months, a number of tech companies have thrown their resources into ActivityPub and what's now known as "the Fediverse." Tumblr is working with ActivityPub, as are Flipboard, Medium, Mozilla, and even Meta. There's now an official WordPress plug-in for ActivityPub, which will enable the protocol for something like half the internet all at once. Developers are using ActivityPub to build new and different takes on YouTube, Instagram, and much more. ActivityPub is everywhere! ActivityPub!
And, of course, there's Mastodon, the ActivityPub–powered platform that has become a haven to Twitter Quitters all over the internet. But ask around the tech industry, and there's a growing set of people who will tell you the future isn't Mastodon but what it represents: a scaled ActivityPub-based social platform.
So what is ActivityPub? It's a technology through which social networks can be made interoperable, connecting everything to a single social graph and content-sharing system. It's an old standard based on even older ideas about a fundamentally different structure for social networking, one that's much more like email or old-school web chat than any of the platforms we use now. It's governed by open protocols, not closed platforms. It aims to give control back to users and to make sure that the social web is bigger than any single company.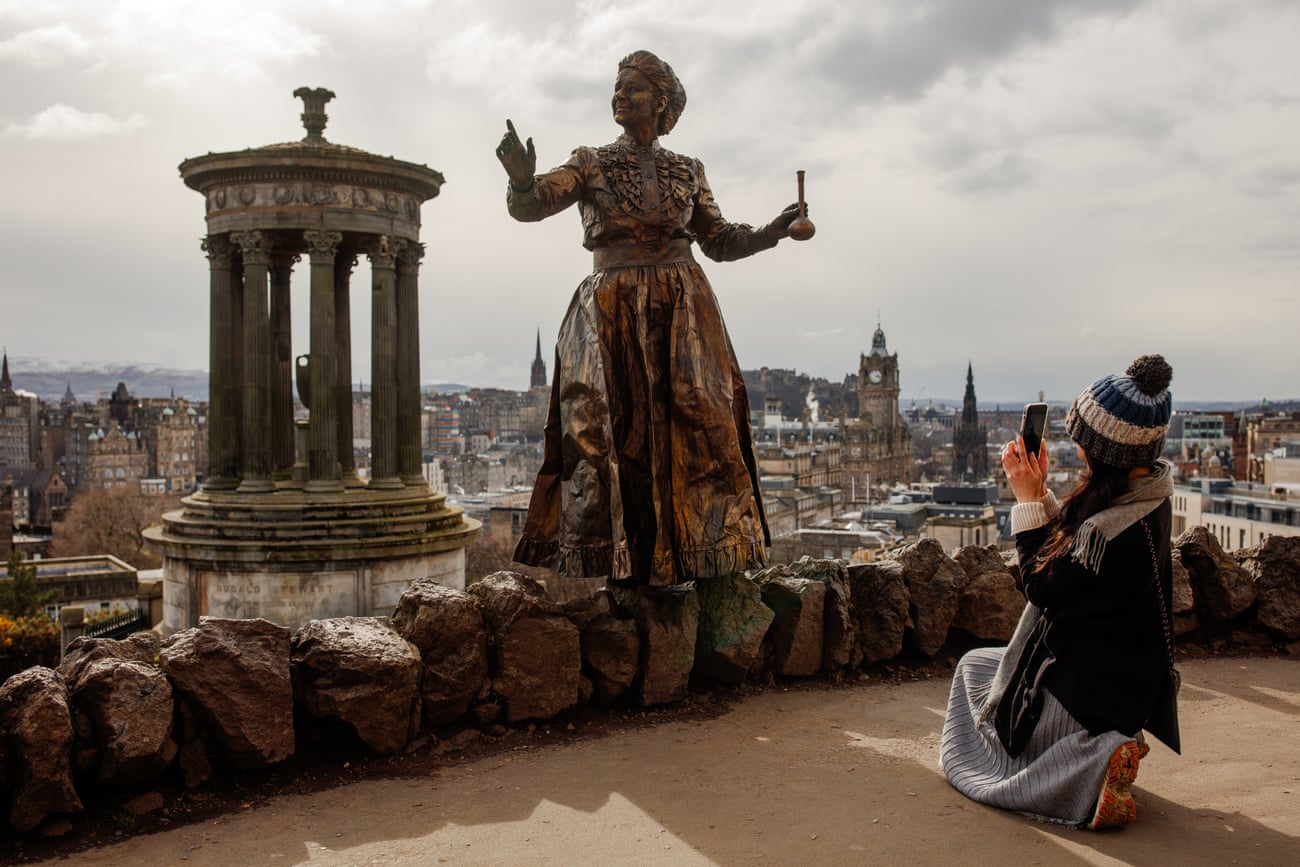 The living statue
Izabela Radcliffe, 40
What you see is stillness, but I'm incredibly busy. I'm no longer Izabela. I can't be thinking about what my kids are having for dinner. My awareness of the environment and audience, and how I interact with them, is everything. If my mind wanders, the spell is broken.
There are five key skills. First: connect to your breathing, being aware of how it feels inside your body and trying to breathe calmly and from the diaphragm. Second: connect to your body, maintaining awareness of every part of it, and how it feels. Third: be aware of everything around you, all the time. Fourth: find one specific spot on which to focus your eyes – if your gaze travels around, you spoil the illusion. Fifth: know and embody your character. When I am Marie Curie's statue, I try to think as Marie Curie. When I move into a new position, say, looking at the little bottle I hold, I'll think: "Look at this chemical reaction. What is going on in here?", then freeze in that moment of thought so my face coveys the expression of intrigue.
It was a Monday morning in late March. Normally, LeBron James would have been in homeroom at St. Vincent, dressed in school clothes, with a backpack containing books strapped over his shoulders. Instead, he was in a locker room at a rec center in the suburbs of Cleveland, putting on his work clothes. Moments later he stepped onto the court for a practice session one day prior to the McDonald's All-American high school basketball game.
Scouts from all twenty-nine NBA teams were on hand for the workout. Since none of the other all-Americans had yet entered the gym, all eyes were on LeBron in his red McDonald's jersey. His six-eight, 240-pound frame was thick with muscle through the shoulders, chest, and thighs. His chiseled figure didn't appear to have an ounce of body fat. It was hard not to gawk at his supernatural athleticism. With an ethereal forty-four-inch vertical leap, the top of LeBron's head was above the rim when he dunked. At eighteen, he could already jump higher than every player in the NBA. When the other high school all-Americans began trickling onto the court, the contrast between LeBron and them was stark. They were all pro prospects, tall and skilled. But LeBron was far more physically imposing, a man among boys. The scouts were also attuned to the more subtle distinctions, noting that LeBron had a habit of being the first person on the court for practice and the last one to leave. The rare combination of superior skill and indomitable drive was a priceless commodity in the commerce of professional sports.
"It's really from the international level all the way down that we have this problem of 'cybercrime' as an overbroad or even meaningless concept," says Andrew Crocker, a senior staff attorney at the Electronic Frontier Foundation, a nonprofit that focuses on civil liberties in the digital era.
Read the rest of this article at: GQ
An electrical student at work during a class at W. F. Kaynor Technical High School, in Waterbury, Connecticut. The state has a network of dedicated public vocational schools, which might serve as a national model.Photographs by Eli Durst for The New Yorker
Two days before Christmas, rain and high winds knocked down power lines on our road, in a small town in northwestern Connecticut, and that night the temperature dropped to the single digits. I worried that the pipes in our baseboard hot-water radiators would freeze and burst, so at four in the morning I left my wife and our dog shivering in bed, groped my way down to the basement, and, with help from YouTube, attempted to drain the system. Here's a home-improvement tip: if you think that someday you might need to perform an emergency maintenance chore, study it on a summer afternoon when you're not wearing pajamas and a headlamp while trying to hold your cell phone and a bucket.
I did succeed in removing many gallons of water, but when the power came back, thirty hours after it had gone out, I couldn't get the heat going again. I left messages for several plumbers. Pipes had frozen all over the Northeast, so I worried that none would call me back, but then one did: Marc LeMieux, who came over the day after Christmas and showed me what I'd been doing wrong. I was lucky to get him; he told me that in recent years he'd been so overwhelmed by other plumbing work that he'd stopped servicing heating systems. "There aren't enough plumbers now, Dave," he said. "What do you think it's going to be like in ten years?"