News 23.08.21 : Today's Articles of Interest from Around the Internets
Monday 23rd August, 2021
by P.F.M.
"Genuinely worrisome developments can seem 'not so bad' simply for lacking the overt horrors of Orwell's dystopia," wrote Agre, who has a doctorate in computer science from the Massachusetts Institute of Technology, in an academic paper.
Each morning around 9 a.m., Paddy would hop on his red quad bike with his dog and head for the Pink Panther pub for morning chores — cleaning the toilets and showers, raking leaves. The retired 70 year old, a former ranch hand born in Ireland who sported a mustache and had a heart condition, had been paid weekly with cartons of his favorite brew. After a few hours of work, he'd settle in at the bar for his daily drinking session. Most days, he would drink eight cans of XXXX Gold, an Australian lager. Eight beers — seldom more, never less.
The path from the far end of town, where Paddy lived in a converted service station, to the door of the bar passed the homes and businesses of nearly every resident of Larrimah, a dry, dusty, and cartoonishly small hamlet in Australia's Northern Territory, a vast swath of rugged country largely devoid of people. The Outback town was once the effective terminus of the North Australia Railway, and it thrived for a time. During World War II, the Gorrie Army Base was nearby, Australia's largest during the war. But in 1976 the railroad shut down, and through subsequent decades, the Larrimah population dropped from 100 to 50 to 25 — finally to 13.
The remaining townsfolk were mostly in their 70s, the youngest around 50. Things moved slowly in Larrimah, barely at all, and that's partly what appealed to its residents. "We don't have Friday, Thursday, or Tuesday," a former Larrimah resident named Maurice Darvy told investigators. "We just get up and go to work." It was the type of town where everybody knew everybody's business, which, like any small town, could be a blessing and a curse. It also attracted a trickle of tourists traveling up and down the Stuart Highway eager for a taste of a long-lost town and the companionship of some real-life frontierspeople.
But behind the veneer of chummy quaintness was simmering discontent and infighting among the dozen-odd fiercely opinionated and unyielding men and women who lived in Larrimah. In the dusty hot house, the smallest dispute could blossom into a years-long rage. But the vitriol had never led to any serious violence between the residents. And although people sometimes went missing along the Stuart Highway, no one had ever been murdered in Larrimah.
On April 10 and 11, the John F. Kennedy Library in Boston honored the Ernest Hemingway's centennial. The two-day symposium brought out some of the leading lights of American and international letters-Nobel Laureates and Pulitzer Prize winners, writers like Tobias Wolff, Robert Stone, and Annie Proulx. More significant, though, were the non-writers in attendance: a sell-out crowd paid $125 apiece to fill the hall. The turn-out shows that in an America that is hardly literary-indeed, barely literate-Hemingway shines with the luster of a pop star, even 100 years after his birth.
Wendy Strothman, who heads up Houghton Mifflin, America's last major independent publishing house, launched the proceedings by underscoring its unlikeliness in this era of glitzy infotainment. "In contrast to last year's O. J. Simpson cast of characters and this year's Monica Lewinsky," she observed, "Hemingway's fame followed his books." The venerable bookshop maintained by Scribner's on Fifth Avenue in Manhattan since the days when it published Hemingway (along with Scott Fitzgerald and Thomas Wolfe) may have recently become a Brookstone—the literature on its shelves replaced by such spiritual essentials as the world's most powerful hand-held vibrator and a barbecue fork with built-in thermometer. But the Hemingway mystique somehow manages to survive this, and other, onslaughts.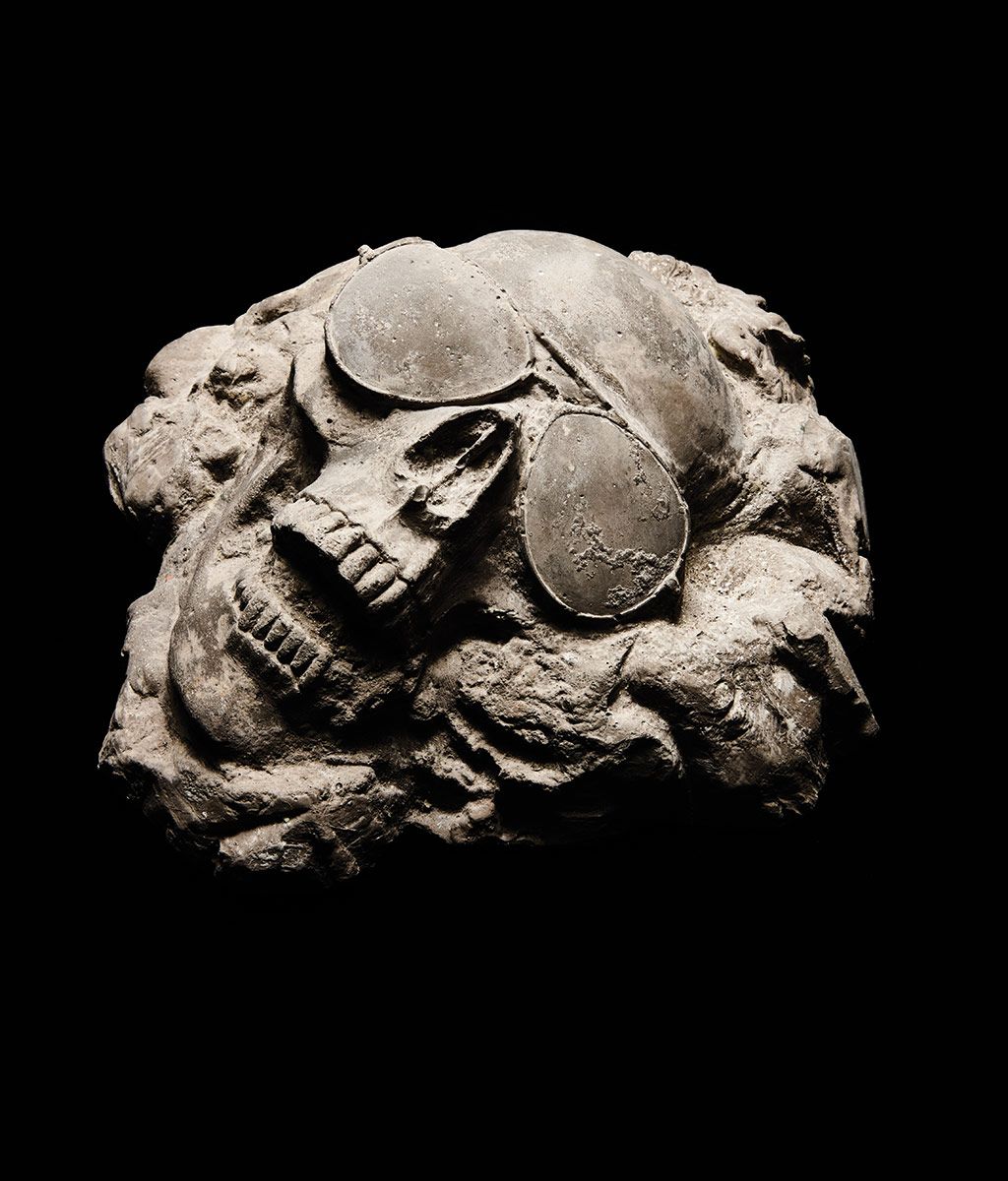 Peering beyond scientific reticence.
It is, I promise, worse than you think. If your anxiety about global warming is dominated by fears of sea-level rise, you are barely scratching the surface of what terrors are possible, even within the lifetime of a teenager today. And yet the swelling seas — and the cities they will drown — have so dominated the picture of global warming, and so overwhelmed our capacity for climate panic, that they have occluded our perception of other threats, many much closer at hand. Rising oceans are bad, in fact very bad; but fleeing the coastline will not be enough.
Indeed, absent a significant adjustment to how billions of humans conduct their lives, parts of the Earth will likely become close to uninhabitable, and other parts horrifically inhospitable, as soon as the end of this century.
Even when we train our eyes on climate change, we are unable to comprehend its scope. This past winter, a string of days 60 and 70 degrees warmer than normal baked the North Pole, melting the permafrost that encased Norway's Svalbard seed vault — a global food bank nicknamed "Doomsday," designed to ensure that our agriculture survives any catastrophe, and which appeared to have been flooded by climate change less than ten years after being built.
On Super Bowl Sunday, three weeks into the 1980s, Dave Cherry had the house to himself. The 15-year-old was sprawled out on his parents' gold bedspread watching the game, but on the list of things he cared about—Led Zeppelin, the possibility of alternate dimensions, acquiring and inhaling tremendous quantities of weed—football barely ranked. Inertia, a sense of having nothing better to do, was the only thing that kept him watching.
When the game ended, the network cut to Dan Rather, his posture as rigid as his hair. Rather introduced the subject of that week's 60 Minutes episode: the Palmer Drug Abuse Program. "Few people outside of Texas had ever heard of PDAP," Rather intoned, "until People magazine reported that Carrie Hamilton, the 15-year-old daughter of TV star Carol Burnett and producer Joe Hamilton, had become a drug addict, and that her parents had sent Carrie to PDAP, where she kicked her habit."
Cherry, who lived in the suburbs of St. Louis, wasn't familiar with PDAP, nor with Carrie Hamilton's recovery, despite Burnett and her family making the daytime talk-show rounds—Dinah Shore, Phil Donahue—to praise the program and its founder, a recovering addict and alcoholic named Bob Meehan. "Some see Mr. Meehan as a miracle worker," Rather said, "bringing God and clean living back into young people's lives. Others say he gets those youngsters dependent on him and PDAP in place of their former dependence on drugs and alcohol."
Meehan appeared on screen, looking like someone's hazy misconception of 1970s cool: wide white sideburns, bushy blond goatee. Fury seemed to flash behind his orange-tinted aviators. Cherry, the son of strict Southern Baptists, was suddenly interested. Meehan was precisely the kind of guy his parents would despise.
"Now, I'm saying, this program works for a group of people. If it doesn't work for you, try another one!" Meehan told 60 Minutes. "We're not controlling you in any way, shape, or form. You don't like it, leave!"
Meehan called his method of treating substance abuse Enthusiastic Sobriety, or ES. It was a kind of Alcoholics Anonymous for teenagers; it emphasized community and spirituality, but also insisted that participants needed to have fun. Cherry watched footage of cozy group confessionals and larger meetings that looked like pep rallies. Kids traded shoulder squeezes and looks of fervent understanding. A pretty woman, maybe 20 years old, cradled a younger boy's head as another woman thanked him for filling a void in her life. "I love you," she said, prompting claps and cheers from the people gathered around her.
A lonely kid, Cherry felt a stir of longing.