News 07.04.21 : Today's Articles of Interest from Around the Internets
Thursday 8th April, 2021
by P.F.M.
In the swelter of the hot season, U Soe Oo cracked open the coconut with practiced blows of his machete. Small hands reached out for the first slice, cool and slippery.
His daughter—10 years old, with dreams of being a makeup artist or a nurse or maybe even a princess with long golden hair like the one in "Maleficent," which she had watched a zillion times, no joke— ran down a path with her sweet prize.
Just as she reached the trees that marked the perimeter of their property, the girl seemed to stumble, landing flat on her stomach, her father recalled. The piece of coconut slipped from her grasp, falling onto the reddish earth of Mawlamyine, a port town perched on a slender archipelago in southeastern Myanmar.
Mr. Soe Oo put his machete down and ran to tell her it was OK, that she could have another chunk of coconut. He scooped her up, limp in his arms, but it still didn't register where all the blood was coming from, why she wasn't saying anything at all.
The bullet had hit the left temple of his daughter, Aye Myat Thu, at about 5:30 in the soft glow of the afternoon of March 27. By the time darkness fell less than an hour later, she was dead.
Since staging a Feb. 1 coup and jailing the nation's civilian leaders, the Myanmar military, known as the Tatmadaw, has murdered, assaulted and arrested with impunity. More than 550 people have been killed on the streets and in their homes by soldiers or police officers, according to a monitoring group.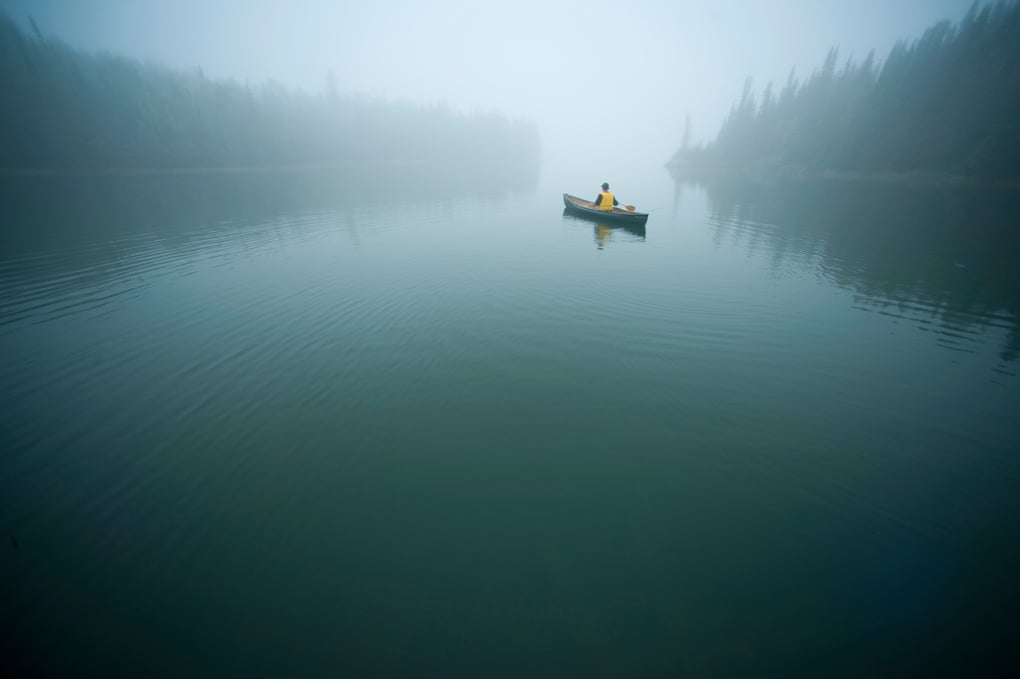 Almost as soon as the word Covid is coined, my parents update their "advance decision" documents. They're constantly adjusting them, fine-tuning their wishes for future medical treatment. "Like a dowager with an elaborate will," I tease them, blowing the ink dry on yet another signature.
When they first completed their advance decision document, 20 years ago, they were mostly concerned with not being resuscitated should they have a stroke, perhaps while shopping in the market or cycling home. Now, aged 84 and 82 and debilitated by multiple illnesses, they've had to give up their bikes and those hopes of a dramatic end. "We look like the old people road sign," says my mum, bent over her walking aid, handing my dad his stick. And they do. Frail as leaves, they totter down the road to the vegetarian cafe: the wind could blow them away.
These days, all they really want is to avoid hospital. They hope to die at home. To that end, we have bought a hospital bed, a stair lift and adapted the bathroom. But what use is all that in the face of Covid-19, they worry: a disease, they read (for there is nothing sclerotic about their intake of news), that isn't just lethal to them but would put everyone around them at risk? Who would nurse them if they had Covid?
"Well, me," I say. "I'll do it. I'm just round the corner. And, look, I'm breaking the law already, just sitting here." (For this April is 2020 and support bubbles have not been invented yet.) "I'm not scared," I lie. "Write it in." So my parents write their Covid codicils: no hospital, no ventilation. Just painkillers, please.
Maybe they aren't so unusual. It turns out there is a government drive to get GPs to talk to their vulnerable patients about avoiding heroic interventions in the face of Covid. This drive quite often seems to result in outraged calls to the local radio station, but my parents are pleased when their GP rings. Shortly after, they take delivery of yet another, government-sponsored, advance decision document to fill in. This one is green and a little basic, but it comes with a special pot to keep it in the fridge and the promise that the ambulance man will always look there. My father is so pleased with this detail that he clips a folder of all the previous advance decisions to the fridge door so the paramedic will find them, too. COVID-19 the folder says, in such gothically shaky capitals that after a while my mother can't bear the sight of it and covers it with a newspaper clipping of Nadia, the Bronx zoo tiger reported to have Covid. "Nadia got better," she says, looking at the tiger's dear stripy face. My mother loves cats. My mother loves many things: cooking, the radio, all children, flowers, my father. She is unremittingly hopeful, persistent as spring.
Back in february, Kyle Royce, a 20-year-old in British Columbia, Canada, created a video that proved far more controversial and influential than he had imagined it would be when he uploaded it to TikTok. He had built up a small following poking gentle fun at "Karen" behavior. Occasionally, he would also do live-streams, during which some participants would ask about his background—he's a straight, cisgender Christian of mixed Asian and white ancestry—and press him on controversial matters of the day. On multiple occasions, he was asked if he would date a trans woman. He was repeatedly told, upon responding no, that his answer was transphobic.
"I felt like I was getting unfairly labeled," he told me recently. "I'm not transphobic, I see that as a negative term." Then, he had an idea. "Lots of sexualities are being created," he said, alluding to the proliferation of terms such as pansexual, demisexual, sapiosexual, and more. Recasting his own preferences as a sexual identity of its own, he reasoned, would be "like a kind of defense" against accusations of perpetrating harm.
Identical twin billionaires Cameron and Tyler Winklevoss saunter into their empty 17th-floor offices in Manhattan's Flatiron district wearing designer high-tops, black jeans and matching sweatshirts made by the high-end streetwear brand Heron Preston. The sweatshirts—Cameron's is red, Tyler's white—are emblazoned with a NASA logo, which the twins picked because it echoes the space-exploration theme behind the brand of their seven-year-old cryptocurrency trading operation, Gemini. In addition to being the Zodiac sign symbolized by twins, it was the name of NASA's second space mission—the one just prior to Apollo 11, which put the first man on the moon.
"We actually call our employees astronauts," Cameron says. "We're all astronauts building on the frontier of money and the frontier of art and the frontier of finance." Accustomed to finishing his brother's thoughts, Tyler chimes in:"We feel like we're on a spaceship, exploring a new frontier."
On this sunny March day, the spaceship is hitting warp speed. The price of Bitcoin is about to reach an all-time high of $58,000 (it sold for $8 in 2012 when the brothers began investing some $10 million in the digital currency), rocketing their combined net worth to $6 billion. Their latest investment, fast-growing Bitcoin lending giant Block-Fi, just announced it has raised $350 million, valuing the company at $3 billion.
And the 39-year-old brothers' hottest venture, digital art auction platform Nifty Gateway, is basking in the glow of a sale at Christie's, where the gavel is about to fall on the 255-year-old auction house's first-ever sale of a nonfungible token (NFT) artwork, a one-of-a-kind computer file tracked on a digital ledger known as a blockchain. Nifty Gateway put the artist, Mike Winkelmann, who goes by Beeple, on the map through a series of "drops" starting last year. Before the day ends, Gemini's custodial business, which houses digital assets securely, will receive a $69 million cryptocurrency payment for Beeple on behalf of Christie's, making his "Everydays: The First 5,000 Days" the third-most-expensive work sold by a living artist, after Jeff Koons and David Hockney.
Read the rest of this article at: Forbes
On Wednesday, January 13, Randall Emmett presided over a crime scene near one of America's few tropical rain forests in Trujillo Alto, Puerto Rico. Robert De Niro, dressed as a small-town Georgia sheriff, emerged from a sun-faded mobile home and walked solemnly past a black van marked CORONER, looking like a man uneasy about the ordeal ahead of him. In Wash Me in the River, the feature film Emmett had just started shooting, that ordeal was to pursue a recovering opioid addict exacting revenge on the drug dealers he holds responsible for his fiancée's death. Off-camera, De Niro's ordeal was no less daunting — somehow, the great actor had to keep Hollywood's worst filmmaker from ruining the movie they'd set out to make together.
Emmett, who is 50, has directed just one other film, which has yet to be released. But as a producer, his credits include more than 110 movies, which have grossed in excess of $1.2 billion, most of them bad enough to require a category all their own. Among these, a few are impressively dreadful, like Neil LaBute's 2006 remake of The Wicker Man, starring Nicholas Cage; others are the forgettable detritus of a bygone era, like the 2007 thriller 88 Minutes, which marked a low point for both Al Pacino's acting career and the use of cell phones as a plot device; most, however, are cheap paint-by-numbers action flicks such as Survive the Night, with Bruce Willis; Mercenary for Justice, starring Steven Seagal; and Backtrace, which brought Sylvester Stallone and Matthew Modine together for one of cinema's more improbable partnerships.
Such a bleak filmography would seem an unlikely lure for collaborators like De Niro and John Malkovich, who also appears in Wash Me in the River. But over a career spanning more than two decades, Emmett has made a fortune producing bad movies; that he has done so while pissing off investors, directors, and screenwriters — and, arguably, misleading audiences — hardly matters in Hollywood, where feature films have become increasingly difficult to finance and box-office receipts recently approached a 40-year low. There's a crude, blunt brilliance to Emmett's filmmaking formula: Accept money from just about anyone willing to hand it over, offer vast sums of it to an aging star for a day or two of work, then leverage that actor's name to presell the movie in foreign markets. Along the way, forgo union writers and directors whenever possible, keep shooting days to a minimum, and film on location in places like Puerto Rico, where the local government offers filmmakers tax credits that can be sold on the open market for 90 cents on the dollar. Ugliness, after all, is excusable in Hollywood, where Harvey Weinstein was sheltered for decades by his power and ability to make people money; in Weinstein's absence, it remains the kind of town where even auteurs like Martin Scorsese will rub elbows with Emmett, producer of Private Valentine: Blonde & Dangerous, as long as it helps them get a movie made.
Read the rest of this article at: Vulture