News 02.012.21 : Today's Articles of Interest from Around the Internets
Friday 12th February, 2021
by P.F.M.
With a click of my mouse, I am dropped, unceremoniously, onto a strip of road outside of Budapest on a sunny day. There is a field of crops nearby, and a white van progressing along a two-lane highway. Navigating forward and backward in this digital space, I can see more road, more trees and farm fields, and the pale blue sky. There is a sign for an upcoming exit that advertises the usual roadside amenities: parking, restaurants, gas. I click again, and find myself on another strip of highway, this time thickly lined with evergreens. I am on the outskirts of Svenstavik, which, Google informs me, is a Swedish locality, population 1,004, circa 2010. Here, dark clouds are dense on the horizon and no cars are in sight.
This is the start of my morning of virtual travel on Random Street View, a Web site that sends you to locations in Google Street View. Google has captured over ten million miles of the Earth's roads, and the photos are panoramically navigable, allowing users to become explorers in an uncanny virtual space. Random Street View, along with similar sites like MapCrunch, makes serendipitous travel through this simulated world possible. These projects have recently gone through a pandemic-induced phase of popularity, as people stuck in their homes post pictures of their pseudo-destinations to social media with a sense of longing or irony. One person launched a thought experiment turned viral game with a tweet: "You get $5,000,000 but you are obligated to live 10 years in a randomly chosen place on earth," and linked to Random Street View's interface. "I accept," someone wrote, next to a photo of a house in the Finnish countryside. "i get to live in the woods in russia, hell yeah," someone else wrote. Ben Smith of the Times ended up beside a Romanian graveyard.
April 1935 was a nervous month. Unemployment in America stood at 20 percent. A potential polio vaccine was failing trials. The term Dust Bowl made its first appearance in newsprint. A thousand-mile storm carried away much of Oklahoma. And Fortune magazine introduced its readers to "The 'Nervous Breakdown.' "
Soon reprinted as an 85-page book, the article cited experts "whose names loom largest in the fields of mental hygiene." The takeaway? The nervous breakdown was deemed to be "as widespread as the common cold and the chiefest source of misery in the modern world." Anyone could be susceptible; it could be precipitated by nearly anything, and it prevented one "from carrying on the business of normal living." Resolution of the breakdown entailed a time-out, ideally at one of the deluxe sanitariums profiled a few pages in.
Right now—I think we can all agree—Americans are once again living in a nervous time. Pandemic. Wildfires. Indefinite homeschooling. Postelection political chaos. TikTok. Feelings of impending collapse have arguably never rested on firmer empirical ground. But today we no longer have recourse to the culturally sanctioned respite that the nervous breakdown once afforded. No longer can we take six weeks at the Hartford Retreat, one of the healing getaways described in Fortune—all long since closed or transmuted into psychiatric facilities that require a formal mental-health diagnosis for admission. No restorative caesura is forthcoming for us. The nervous breakdown is gone.
For 80 years or so, proclaiming that you were having a nervous breakdown was a legitimized way of declaring a sort of temporary emotional bankruptcy in the face of modern life's stresses. John D. Rockefeller Jr., Jane Addams, and Max Weber all had acknowledged "breakdowns," and reemerged to do their best work. Provided you had the means—a rather big proviso—announcing a nervous breakdown gave you license to withdraw, claiming an excess of industry or sensitivity or some other virtue. And crucially, it focused the cause of distress on the outside world and its unmeetable demands. You weren't crazy; the world was. As a 1947 headline in the New York Herald Tribune put it: "Modern World Viewed as Too Much for Man."
My memory and recall are alarmingly good – borderline photographic. But when I used Instagram, I found it would short-circuit my recall in an alarming way. I'd be describing something mid-sentence and I'd just stop speaking, unable to finish. So I rarely use it.
But my attention span – and my posture, eyes and sleep – are still being degraded by other technology and my dependence on it. In my pandemic life, technology is a lifeline – 90% of my social and work life happens on one of four screens.
I'm flirting with the idea of giving up social media and maybe even … texts. I am fascinated by people like Justine Haupt, a quantum communications engineer who has never owned a smartphone. She also builds and sells rotary cellphones. Yes, rotary cellphones.
What would my life be like if getting in touch with people required me to communicate with purpose, memorize numbers again, and dial with my fingers, instead of, accidentally, my butt?
For my sake – and yours – I sought inspiration from people who have already crossed into a more analog life.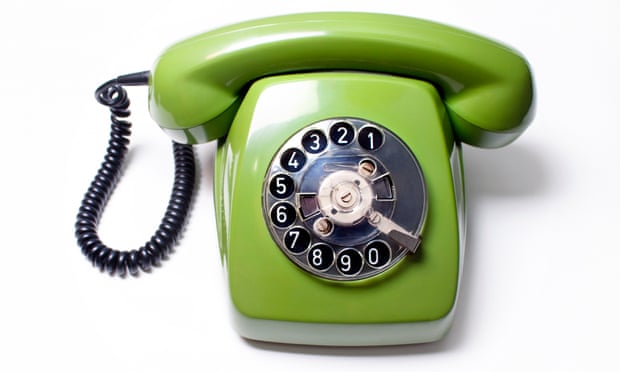 'There is an urgent need today for the citizens of a democracy to think well.' These words, which could have been written yesterday, come from Thinking to Some Purpose, a popular book by the British philosopher Susan Stebbing, first published in 1939 in the Penguin 'Pelican' books series, with that familiar blue-and-white cover. This little book, which could easily be slipped into a pocket and read on the train, in a lunch hour, or at a bus stop, was pitched at the intelligent general reader. In Thinking to Some Purpose, Stebbing took on the task of showing the relevance of logic to ordinary life, and she did so with a sense of urgency, well aware of the gathering storm clouds over Europe.
Stebbing was a university lecturer and then professor in a philosophical world almost completely dominated by men. She began by publishing as 
L S Stebbing

 ('Lizzie' was her given first name, but she despised it, and was always known as 'Susan') because, one friend suggested, she disliked philosophical debates getting distorted by questions of gender or status. In 1933, Stebbing was the first woman in the United Kingdom to be appointed to a full professorship in philosophy – at Bedford College, where she spent much of her career. While this made national news at the time, Stebbing is now scarcely known outside specialist academic circles, and has accrued nothing like the almost-mythic aura that surrounds philosophical 'greats' such as Bertrand Russell or 

G E Moore

 (both of whom were her contemporaries). She is also less well known than other women philosophers who came to the fore in the postwar period, such as Elizabeth Anscombe, Philippa Foot, Iris Murdoch and Mary Midgley.
Read the rest of this article at: aeon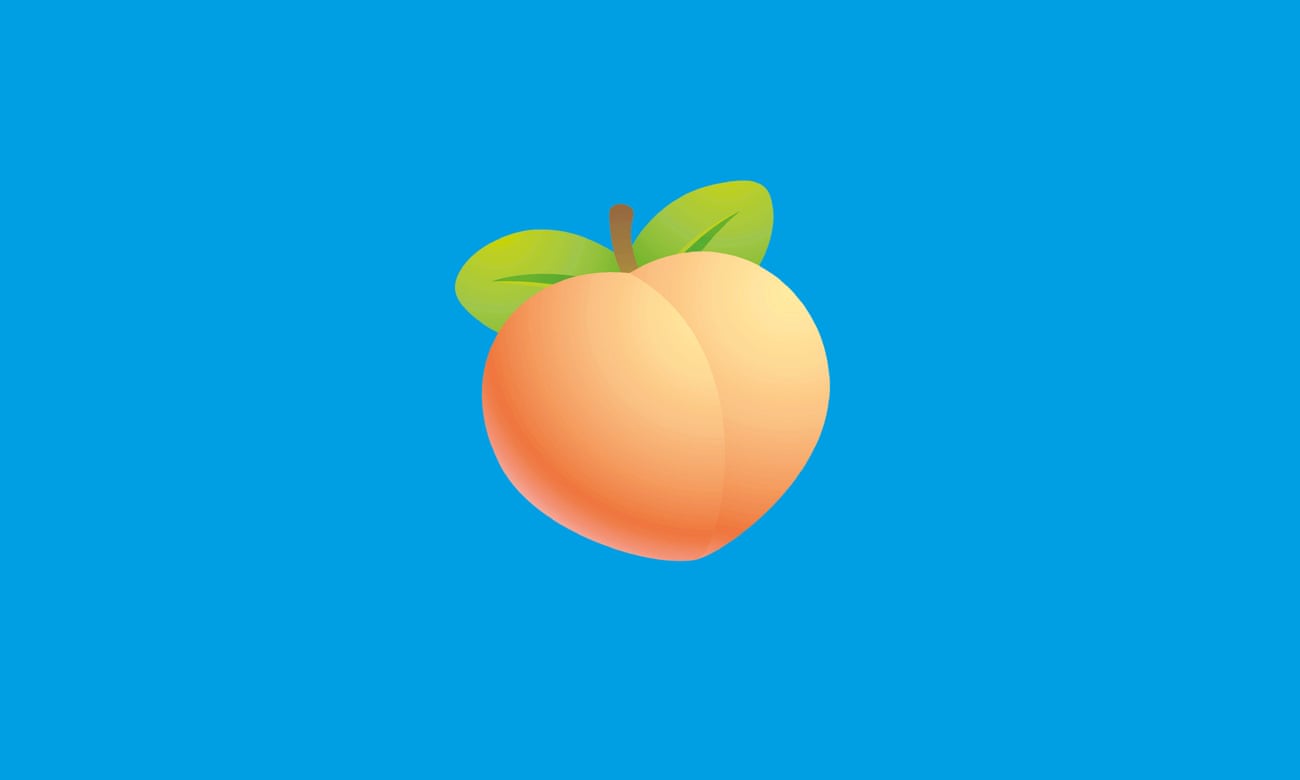 The quest was simple: Melissa wanted the perfect bottom. In her mind, it resembled a plump, ripe peach, like the emoji. She was already halfway there. In 2018, she'd had a Brazilian butt lift, known as a BBL, a surgical procedure in which fat is removed from various parts of the body and then injected back into the buttocks. Melissa's bottom was already rounder and fuller than before, and she was delighted by the effect, with how it made her feel and how it made her look. But it could be better. It could always be better.
On a recent afternoon, Melissa visited the British aesthetic surgeon Dr Lucy Glancey for a consultation. Glancey had performed Melissa's first BBL at her clinic on the Essex-Suffolk borders, a suite of rooms boasting shining white cupboards, a full-length mirror and drawers stuffed with syringes. As she waited for Melissa to arrive, Glancey showed me a picture of Melissa on the beach in Dubai, wearing a palm-print bikini and posing in a kind of provocative crouch – arms, breasts, thighs and buttocks all arranged for optimum effect. "Look how good she looks," said Glancey, admiring Melissa and her own work. "I said to her, I don't see what else we can do."
When Melissa walked into the room, she didn't exactly resemble her digital self, but then, who does? She'd swapped Dubai-luxe for Suffolk-casual – blue jeans and a pink sweater. After a quick chat, Glancey – dark blue scrubs, coral toenails – asked Melissa to take off her clothes. Together, doctor and patient stood in front of the mirror and stared.
"OK," said Glancey. "Which side do you prefer?"
"This side," said Melissa, indicating her left flank.
Glancey proceeded to work her way round Melissa's figure, considering its contours with bracing candour.
"You've kind of gained here," she said, pointing at Melissa's midriff.
"But here," said Melissa, pressing the dip she could see in her right buttock, a flaw she'd noticed while on holiday. "Can you see?"
Like anyone inspecting their own body, Melissa could see things no one else could see. She wasn't seeing just its current form in the mirror, but multiple versions: her former body, her desired body, her digital body. In her teens, nearly a decade ago, when Cara Delevingne's thigh gap had its own Twitter account, Melissa had wanted to be thin and flat like everyone else. Then fashions changed. Explaining why she got her first BBL, Melissa, who is white, said she had wanted to fill out a pair of jeans and appeal to the kind of men she liked. "I felt attracted to black men and mixed-race men, and they liked curvier women," she told me.
The surgery, which can cost up to £8,000, also helps her earning potential. Most of the time, Melissa works in a gym, but she also makes money on the side modelling clothes on Instagram. "When you're looking at what gets the most attention and what gets the most likes, they're always girls of this shape," she said.
Melissa's digital body, enhanced by the photo-editing app Facetune, acts as a kind of blueprint for her future physical body. She told me that her friends sometimes edit their pictures on dating apps to the point where they're unable to meet up with anyone, as the version of themselves they've advertised is too far removed from reality. "If you've had a BBL, it's like you've already edited your body in real life," Melissa said, "so you don't have to edit your pictures."
A decade ago, Glancey rarely performed BBLs. Now, in the course of a week, she does two or three and receives about 30 inquiries. Since 2015, the number of butt lifts performed globally has grown by 77.6%, according to a recent survey by the International Society of Aesthetic Plastic Surgery. It is the fastest-growing cosmetic surgery in the world. When Glancey scrolls through Instagram, she sees it everywhere: beach-ball buttocks mimicking the most famous bottom in the world, a bottom so scrutinised, so emulated, so monetised, that it no longer feels like a body part, but its own high-concept venture, its own startup turned major IPO. (It will probably sue me.) The popularity of the BBL, Glancey told me, is down to one woman: "Her impact," she said of Kim Kardashian West, "really is her body."