News 10.12.20 : Today's Articles of Interest from Around the Internets
Monday 12th October, 2020
by P.F.M.
For more than half a century, residents of Manhattan's East Village neighborhood would pick up their freshly starched shirts in flimsy plastic bags from Sun's Laundry. The store's red vintage sign, silver countertop bell, Chinese and Westernized calendars, bright customer tickets and over-the-counter conversations served as relics of a bygone era.
Now, the shop sits desolate after having closed at the end of August, following decades during which the Sun family spent their days washing clothes in mixed starch and water, then taking an electric stainless steel iron to the garments to present their customers with crisp, pressed shirts. At night, they retreated to their two-bedroom apartment unit above the store.
The Chinese hand laundry store — known for packaging the final product in traditional brown paper and twine — was one of the last in Manhattan, and it had been operating as a family business since 1959, with Robert S. Lee, 84, at the helm. He opened it with his father, Lee Dow Sun, after whom it's named. During the 1930s, Sun also owned a laundry in Boston, where Lee had first immigrated searching for opportunity.
Read the rest of this article at: NBC News
With the end of the Second World War, the economies of western Europe and North America began a period of spectacular growth. Between 1950 and 1973 GDP doubled or more. This prosperity was broadly shared, with consistent growth in living standards for rich and poor alike and the emergence of a broad middle class. The French call it les trente glorieuses – the 30 glorious years – while the Italians describe it as il miracolo economico. The story of how this golden age of shared economic growth came to be has almost been forgotten, despite it being less than a century ago. There has never been a more urgent time to remind ourselves.
How did western countries, in one quarter of the 20th century, manage to increase both equality and economic efficiency? Why did this virtuous combination ultimately fall apart by the end of the century? The answer lies in the awkward relationship between democracy and capitalism, the former founded on equal political rights, the latter tending to accentuate differences between citizens based on talent, luck or inherited advantage. Democracy has the potential to curb capitalism's inherent tendency to generate inequality. This very inequality can undermine the ability of democratic institutions to ensure that the economy works for the majority.
The rise and fall of democratic capitalism in the postwar era is one of the most important events in modern history.
Read the rest of this article at: aeon
Right now, you could make a pretty iron-clad case that Martin Scorsese is our greatest living director. There's a handful of solid runners-up, to be sure. But I can't think of another filmmaker (American or otherwise) who's compiled as many masterpieces and near-masterpieces as he has during his six decades behind the camera. Even now, at age 77, there's no shortage of major studios and steaming services who would kill to be in business with him. I mean, who else could have gotten Netflix to fork over $160 million to make a three-and-a-half hour gangster epic like The Irishman with no strings attached and no questions asked?
And yet there was a time back in the early 1980s when Scorsese was written off as box-office poison. Even after having made Mean Streets, Taxi Driver, and Raging Bull, no one wanted to touch him with a ten-foot pole. It was a dark time for the director. And even after he eventually bounced back with The Color of Money and Goodfellas, that feeling of rejection was never far from his psyche. In fact, I remember meeting the director at his brownstone on the Upper East Side of Manhattan back in the early 2000s when he told me a story about that period. It was a story I found hard to believe. But it was one hundred percent true. It went like this:
Read the rest of this article at: GQ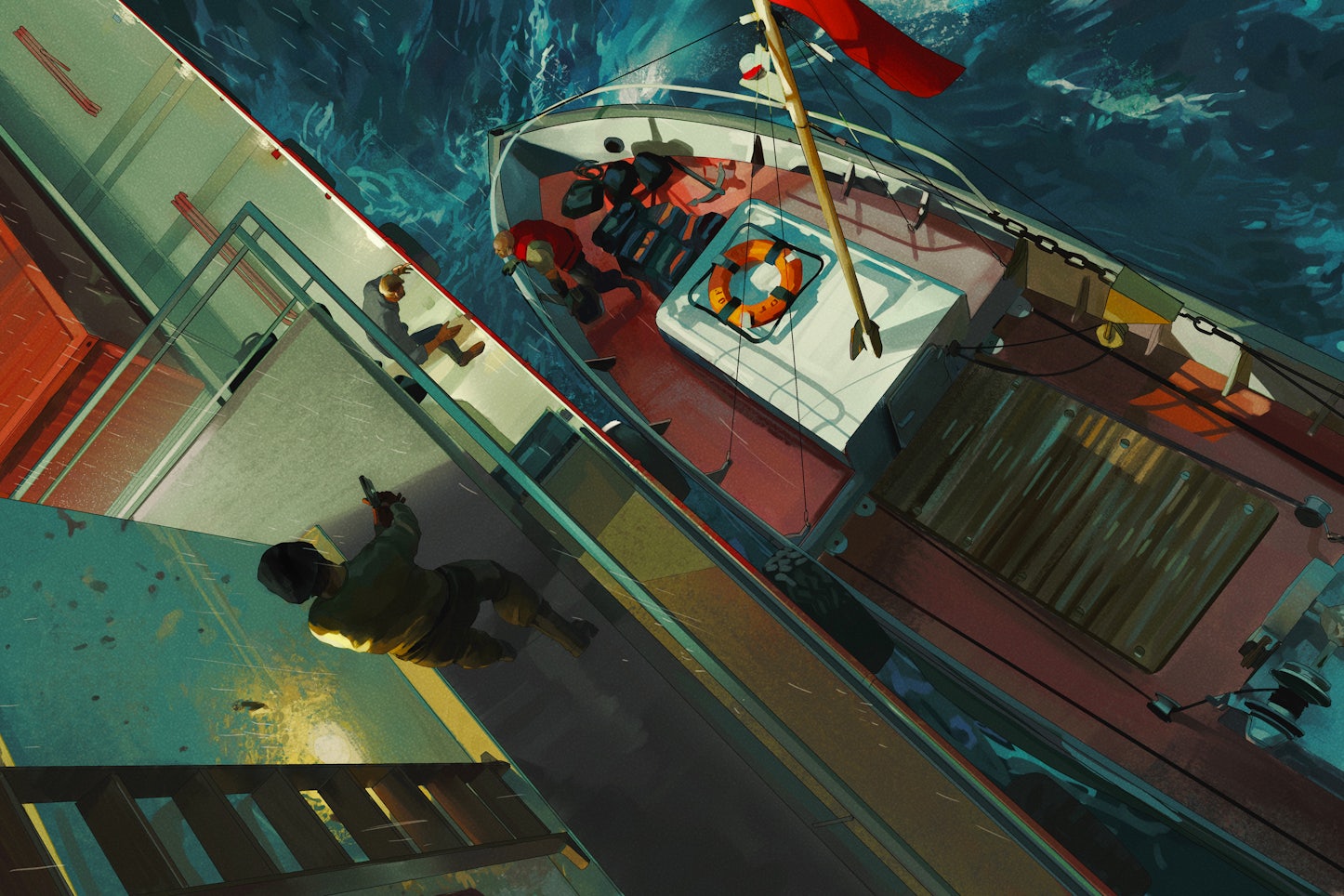 On April 28, 2014, a fishing trawler intercepted an oil tanker in the Gulf of Oman, a day after the tanker had left Dubai for Greece. Three men climbed aboard the tanker and spent the night packing hundreds of small sacks of heroin, weighing at least two metric tons in total, into its ballast boxes. After they finished, two of the men sailed back to the coast. One stayed behind. He carried a handgun and ordered the tanker's crew to keep sailing.
By late May, the tanker, which was called the Noor One, had passed through the Suez Canal. Early on the morning of June 6, it nosed into Elefsina, a grimy port just west of Athens. The next afternoon, four Kurdish men in a black Mercedes SUV pulled up in front of the ship, hauled the sacks of heroin out of the Noor One's ballasts, and began transporting them toward Athens.
The Kurds had spent years preparing for the heroin's arrival. They had negotiated to pay more than $20 million for the Plaza Resort on the Attic Riviera, planning to use the tourist destination as a money-laundering site for proceeds from its sale. They had leased a warehouse and an industrial chicken coop in the olive groves near Athens International Airport; here, the Noor One's heroin would be diluted with more than five tons of marble dust from a quarry on nearby Mount Pentelikon. To transport the shipment, they had purchased a forklift and several hundred canvas bags stamped "Pakistan White Sugar." In early May, an associate from Belgium had arrived in a cargo truck outfitted with secret compartments. The truck was supposed to move most of the heroin to a port in northwest Greece, then across the Adriatic by ferry to Italy. From there, it would be distributed to the street corners of Belgium and the Netherlands, kicking back hundreds of millions of euros to its owners.
Brexit talks grind on as the clock counts down to the end of the transition.
The last formal round of talks between the U.K. and the European Union on their future relationship ended Friday and the following day Prime Minister Boris Johnson and European Commission President Ursula von der Leyen ordered their teams to keep talking. While both sides have consistently said they are keen to strike a deal, several areas of disagreement remain.
Added to that, the relationship between the two has been further poisoned in recent weeks by the U.K.'s decision to put forward domestic legislation that would give ministers powers to change aspects of the Withdrawal Agreement — the divorce deal agreed by Brussels and London last year — that the government concedes would breach international law. The EU on Thursday announced it was beginning the process of legal action against the U.K. and gave London until the end of October to respond.
Even if a deal is struck, it then has to be ratified by parliaments on both sides. Chief EU negotiator Michel Barnier and a number of others on the EU side have indicated this might not be straightforward if the U.K.'s Internal Market Bill is still in play.
While neither side has walked away from talks yet, both say they are simultaneously preparing for the possibility that no agreement is struck in time. But what would that mean in practice?
POLITICO walks you through implications for key policy areas and explains how the resulting problems could be resolved.
Read the rest of this article at: Politico