News 06.10.20 : Today's Articles of Interest from Around the Internets
Wednesday 10th June, 2020
by P.F.M.
Noah "40" Shebib wants to show me his brain. The producer grabs a yellow Post-it Note from an island in the middle of his studio and sketches out two ovals. He leaves the first oval empty; it represents 2007. He drags a harsh charcoal line through the center of the second one. That, he explains, is what his brain looked like in 2019. "All that black area is dead brain tissue," he says, a joint dangling from his mouth. "It's where the inflammation has gotten so bad, the brain tissue has just died."
At 22 years old, not long before he began his career-defining work as an engineer and producer for Drake, 40 was diagnosed with multiple sclerosis, an autoimmune disease that attacks the central nervous system, interrupting information on its way from the brain to the rest of the body. When putting it in the simplest terms he can, 40 says that much of what allows him to move through the world — his eyes, ears, nose, fingers, toes — could stop working at any time.
"I crashed and burned on the last [Drake] tour at one point after a show," he grimaces. In his dressing room, 40's face went numb, he began to shake uncontrollably, and he couldn't stop tears from streaming down his cheeks. "You could've cut me open with a razor blade, I would have no idea," he says. "They wheeled me out of there in a wheelchair and I was at the hospital. Went back this summer for the first time in 10 years. I went to go see the doctors. I went and got an MRI."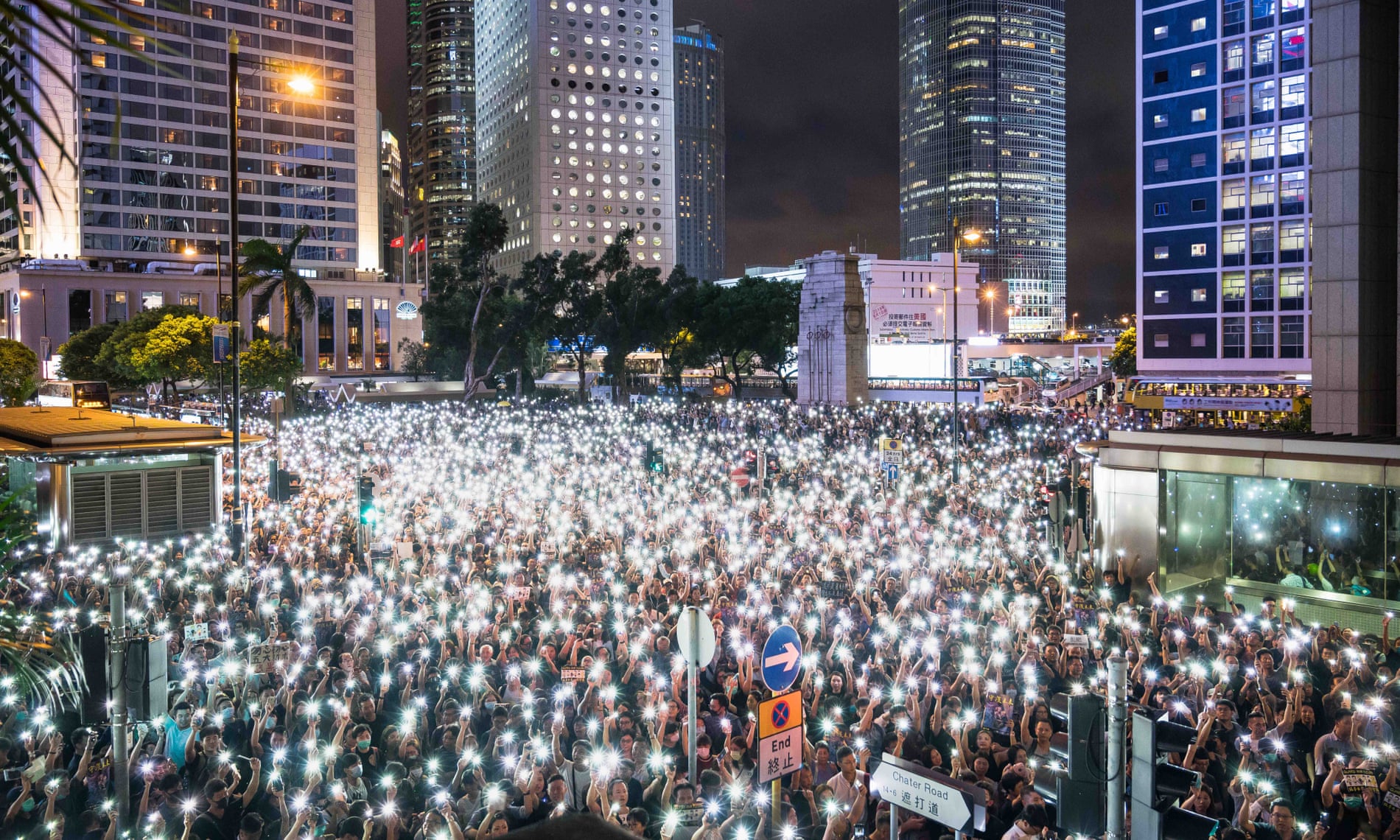 On 4 June 2020, as darkness enveloped Hong Kong, thousands of people broke through barricades and slipped into the tree-lined Victoria Park in the heart of the city. Shielding their candles from the wind, and carefully sitting 1 metre apart, they filled the length of the open space. The annual Tiananmen Square vigil had been banned, with police citing coronavirus concerns. But Hong Kong was determined to mark the anniversary as it always has. For three decades, the city has been the only place within China where the massacre can be publicly remembered. The commemoration is by far the world's largest, but also its most vulnerable. Its tiny flames speak to the endurance of hope and memory, and to their looming extinction.
When the People's Liberation Army massacred hundreds of demonstrators in Beijing on 4 June 1989, the response in Hong Kong was overwhelming. One million or more residents marched in mourning. People from across society – clergymen, activists, Cantopop stars, businesspeople, foreign diplomats, even triad gangs – worked together to smuggle "most wanted" student leaders off the mainland and to safety.
It wasn't just horror and sympathy that Hong Kongers were feeling in 1989; it was foreboding. The British colony was due to be handed back to China eight years later, and in the days before the killings, as rumours of an impending crackdown spread, local activists had held signs warning "Today China, tomorrow Hong Kong".
By that point, the Chinese and the British had already made the handover agreement that would come into effect in 1997. Hong Kong would be allowed to maintain its autonomy and way of life for 50 years, until 2047, under the formulation known as "one country, two systems". It was a fudge, probably the best outcome achievable under the circumstances – a binding international treaty, but one that everyone knew was essentially unenforceable should China break its pledge.
"Y'all are crazy!" That's what the majority of my friends said when I told them my husband and 6-month-pregnant self were suddenly thinking of taking our 5-year-old son on a cross-country road trip in an RV. It'd been more than two months of being cooped up inside our 2-bedroom apartment in New Jersey, social-distancing amid the ongoing pandemic. I got the wild idea while cleaning up the mountain of Legos that always materializes by the kid's room every…single…day. Just above his bed hangs a colorful painting of World Wonders we bought when he was born to inspire him to seek out life's adventures. Looking it over that particular day, from the drawing of the Golden Gate Bridge in my hometown of San Francisco to the rendering of Mount Rushmore in South Dakota, I was the one who got inspired. I immediately envisioned our family sight-seeing journey, and not since COVID-19 kicked off shelter-in-place orders had I felt so excited about something. I'd set out on the open road with the ones I love most, making memories with my son to last a lifetime and just before he has to share his parents with a little newcomer. Also, if I'm completely honest, the hubby and I had been looking forward to a friends' trip to Bali in May that was cancelled for obvious reasons, so sure, I was in my feelings and extra itching to bounce.
Read the rest of this article at: Essence
The day before the Lunar New Year, 24 hours after the government suspended the planes and trains and ferries, and closed the highways to prevent people from coming in or out, the city of Wuhan in central China had already gone quiet. For the next two and a half months, millions stayed indoors. Many of them lived in apartment compounds — walled, maze-like complexes of high-rise buildings that house tens of thousands of residents and that, starting in February, helped enforce the quarantine. Only one person per household could leave every three days for necessities, their name and registration and temperature taken at the gate. Yellow 6-foot-tall barricades segmented the streets outside, blocking entrances to shops and separating neighbors.
Qiaokou, a district of Wuhan on the banks of the Han River, would witness one of the city's highest concentrations of cases. At Pu'Ai No. 4 Hospital, a facility designated to treat the virus, doctors triaged; across the river, in a sports arena converted into a makeshift hospital, thousands of patients waited in collective isolation; inside their apartments, citizens waged private battles against despair, loneliness, boredom. Then the numbers began to turn. On March 1, the temporary hospital in Qiaokou closed, with the 15 others across Wuhan soon to follow. On April 8, hours after the city unsealed its borders and the first train left the railway station, tens of thousands of people departed while others returned. And as the world's attention turned elsewhere, Qiaokou, the last district of Wuhan to have its classification changed from medium risk to low, cautiously stirred back to life.
A tech worker who contracted the virus leaves Pu'Ai No. 4 Hospital and goes home to face the monotony and alienation of recovery. Across from the clinic, a woman returns to her darkened noodle shop after months of lost business. Next door, a student grieves the death of his mother, who fell victim to the virus. Meanwhile, a courier who has delivered supplies to Qiaokou throughout the lockdown continues to roam its streets on his moped, observing its residents as they begin the task of moving on.
MINNEAPOLIS—Miski Noor watched just the first minute of the video of George Floyd's killing before closing the tab and walking the two blocks to join the protests already forming at the scene. The days since have been filled with a maddening sense of déjà vu.
Noor had joined the Movement for Black Lives in 2014, after the fatal police shooting of Michael Brown in Ferguson, Missouri. The 34-year-old activist's first protest was that December, a demonstration that shut down the Mall of America during the peak of the holiday shopping season.
Noor soon became intimately familiar with the gruesome cycle: The police killed someone. Activists protested. Small reforms were won. The police killed someone else…
In Minnesota, St. Paul police killed Philip Quinn, a Native American man in the midst of a mental-health crisis, in September 2015. One week later, Duluth police killed Robert Christian, a white former fullback for the Wisconsin Badgers who was enduring a mental-health crisis of his own. Two months after that, in November 2015, Minneapolis police killed Jamar Clark, a 24-year-old unarmed black man. Hundreds poured into the streets.
In response to Clark's killing, protesters launched what would stretch into an 18-day occupation of one of the city's police precincts. One night, a group of armed white supremacists showed up. One of the racists opened fire, wounding five of the anti-racist activists. Serving as a spokesperson for the protesters, Noor questioned why police hadn't done anything to prevent the attack—after all, the activists had reported the threats they'd been receiving to law enforcement.
The next day, police 400 miles east, in Chicago, released a grainy dashcam video depicting a white officer opening fire upon a 17-year-old black boy. The officer shot Laquan McDonald 16 times. People across the nation took to the streets.
The cycle continued.
In July 2016, we all watched Philando Castile die on camera, shot five times at point-blank range by a police officer during a traffic stop in suburban Minneapolis. A week later Mica Grimm, one of the leaders of the local Black Lives Matter chapter, traveled to the White House, where the then-mayor and then–police chief of St. Paul dressed her down in front of President Barack Obama—declaring the protests about Castile's death "a disgrace."
Exactly one year later, in the same city, came the death of Justine Damond, a 40-year-old yoga teacher who had called police to the alley behind her house because she thought she heard a woman's screams. A police cruiser arrived, but when Damond approached, the officer got startled and shot her.
It would take two more years, but in April 2019, the local prosecutor finally secured a conviction of a police officer. But instead of a victory for the protesters, it was a cruel irony. The convicted officer was a Somali American, a black man, who was sent to prison for 12 and a half years after shooting and killing a white woman.
The following January, the most powerful newspaper in America endorsed the presidential campaign of Minnesota Senator Amy Klobuchar, who in eight years as a county prosecutor had never once brought charges against a police officer for misconduct. After losing, Klobuchar offered herself up as a potential running mate for Joe Biden, the presumptive Democratic nominee.
That she'd even be considered for either post—despite new reporting that suggests she put an innocent black teenager behind bars for life—underscored how unseriously much of mainstream politics still seemed to be taking the movement. In the years since Ferguson, the Minneapolis activists had helped elect progressive-reform types to both of the Twin Cities' governments, and secured significant new police-oversight and accountability measures. But the pace of change remained infuriatingly slow.