News 06.03.20 : Today's Articles of Interest from Around the Internets
Wednesday 3rd June, 2020
by P.F.M.
Sunshine on Leith is ostensibly a love song, but in this instance, it wasn't being sung to a lover, or to the victorious Hibs players, or to the football club, or to Leith – the 26,000 singers seemed to be addressing each other. In their many and varied voices, they had transformed it into a love song to the crowd: "While I'm worth my room on this Earth, I will be with you / While the chief puts sunshine on Leith, I'll thank him for his work, and your birth and my birth." In the YouTube comments, fans of other clubs, from Millwall to Lyon – and even Hibs' arch-rivals Hearts – congratulate the Hibbies; not on the cup victory, not on the performance of the team, but that of the crowd. "Even the riot police horses shedding tears there," observes one.
As the lockdown commenced, I found myself cueing up other songs that reminded me of crowds. In the way a single snatch of melody can instantly remind you of an ex, or an old friend, I wanted songs that reminded me of what it's like to be with thousands of strangers. I listened to Drake's Nice for What and Koffee's Toast, which took me back to swaying tipsily in the crush of Notting Hill carnival, of being giddily overwhelmed, as the juddering sub-bass moved in waves through a million ribcages.
As lockdown loomed in March, I became obsessed with a football anthem for a team 400 miles away. I had read a news story about Edinburgh residents singing a Proclaimers song called Sunshine on Leith from their balconies. I didn't know the song, and when I looked it up, I found a glorious video of 26,000 Hibernian fans singing it in a sun-drenched Hampden Park, after a long-hoped-for Scottish Cup win in 2016. Both teams had left the pitch, and the Rangers' half of the stadium was empty. It looked like a concert in which the fans were simultaneously the performer and the audience.
I was entranced. I watched it again, and again. The sight and sound of this collective joy was transcendent: tens of thousands of green-and-white scarves held aloft, everyone belting out the song at the tops of their lungs. When the crowd hits the chorus, the volume levels on the shaky smartphone video blow their limit, exploding into a delirious roar of noise. I thought of something that one of the leaders of the nationwide "Tuneless Choirs" – specifically for people who can't sing – once said: "If you get enough people singing together, with enough volume, it always sounds good." Our individual failings are submerged; we become greater than the sum of our meagre parts. Anthems sung alone sound thin and absurd – think of the spectacle of a pop star bellowing the Star-Spangled Banner at the Super Bowl. Anthems need the warmth of harmony, or even the chafing of dissonance. They need the full sound of bodies brushing up against each other in pride, joy or righteousness.
On an afternoon in early May, New York City's Fifth Avenue was as bright, open, and empty as an airport runway, lined with luxury stores that stood vacant behind glass windows. The New York Public Library was shuttered; Times Square's giant screens played to the few people drifting around the sidewalks; you could hear the wind, at the center of one of the most populated cities on earth.
One way to tell the story of the coronavirus pandemic is to mark everything that is gone, including a daily routine, in-person community, and a sense of normalcy. The crisis has also highlighted what was, in the US at least, never there at all: adequate health care, an effective social safety net, and institutional support for our most essential workers. There has been no public mourning for the nearly 100,000 Americans who have died; our president will barely mention them. In many ways, these absences, and the end of everyday ordinariness, define our daily lives.
Read the rest of this article at: LitHub
The murder hornets (remember them?) clearly weren't a compelling enough storyline for the latest saga in the spectacle that is life in the United States, which explains why, within the last week, amid a global pandemic that is disproportionately killing black and brown people, the country swiftly reverted to a familiar refrain: antiblack racism.
Protests erupted around the country after a video circulated showing former Minneapolis police officer Derek Chauvin, left hand casually stuffed in his pocket, crushing George Floyd's neck with his knee, obstructing the man's ability to breathe until he died. Floyd's death at the hands of an officer — one who had 17 complaints filed against him over two decades of service — is yet another reminder of how little black lives mean in this country. That is coupled with the fact that COVID-19 continues to decimate not only black lives but black businesses, as the unemployment rate continues to catapult to historic numbers (40 million and counting) — a figure even more depressing for black Americans, less than half of whom are working at the present moment. This is all happening while the country is governed by a president who seems to have no problem actively inciting mayhem and violence, making it no surprise that millions across the US are responding with protests.
Our culture's collective tolerance for bullshit is at an all-time low, which is also why celebrities — and brands — are being called out for their hollow statements, pitiful donations, and sometimes outright disrespectful stances on the protests sweeping the nation. The coronavirus pandemic has already highlighted how oblivious celebrities can be. The latest demonstrations not only illustrate how rich, famous people don't seem to grasp the gravity of the situation but also how deeply committed they are to doing the bare minimum at a time when they could be using their massive platforms to make a meaningful difference.
Read the rest of this article at: BuzzFeed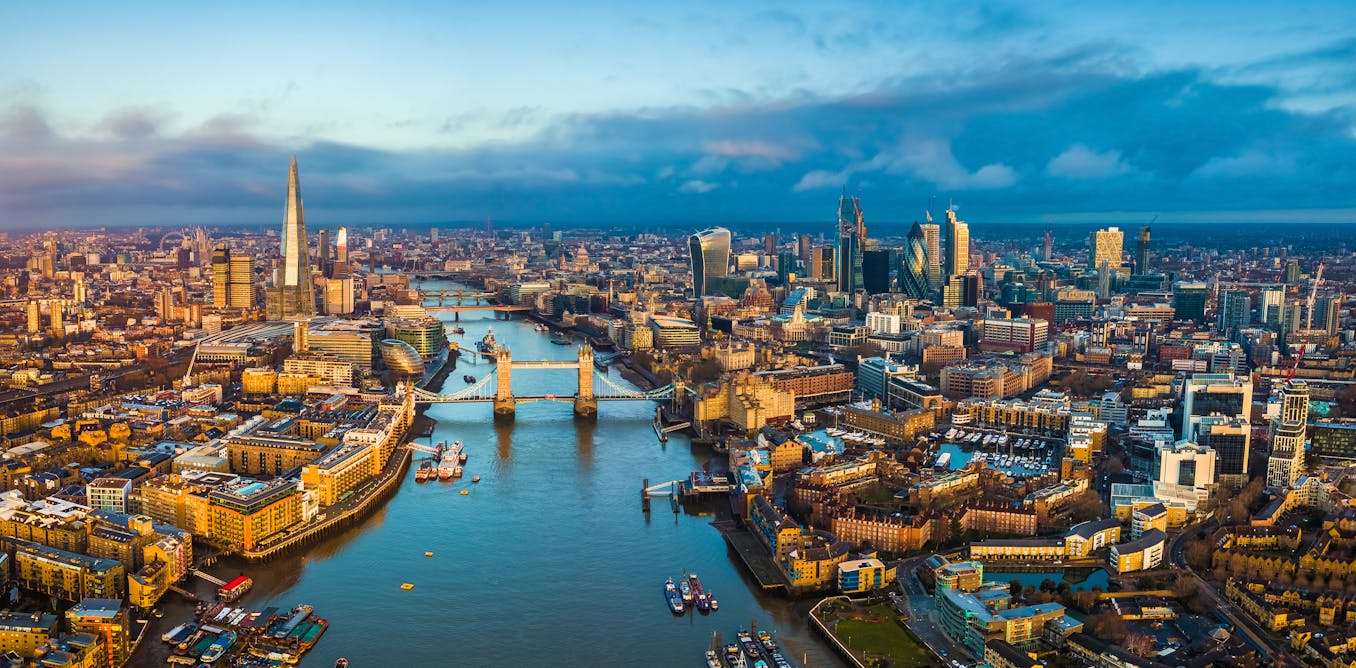 Over cups of tea in his ramshackle London home I chatted with a novelist. It felt a valuable opportunity, given his multiple fictional treatments of London, to discuss the city's rapid changes that I was also writing about.
Talk inevitably turned to its expanding population of wealthy residents. He told me that he had once thought about writing a novel about the super-rich, but concluded that it would ultimately be too boring. What could one say about people whose lives were not connected to others? What would the characters be shown to do with their limitless time?
In the 1950s, the acclaimed sociologist C Wright Mills observed that the idea that the elite occupied a "sad, empty space at the top of society" was, in many ways, simply a way of becoming reconciled to the fact that we are not rich. The actor Michael Caine later appeared to rework Mills' statement when he commented that "the idea that money doesn't buy you happiness is a lie put about by the rich to stop the poor from killing them".
Today, the idea of a politics of envy in the UK seems to serve much the same purpose – proposals for tax reform and greater contribution are met with disdain – often referring to the choking of ambition, deterring wealth creation or, worst of all, the rich moving elsewhere.
In my research on London I have come to realise that one of the very last places the rich would leave is this fine city. In reality, the rich need the city like an astronaut needs a spacesuit: it provides a climate controlled place of comfort and support without which their lives would be impossible.
The city is home to around 100 billionaires and 5,000 we can think of as super-rich (those with £20 million plus in non-housing, disposable assets). A further 350,000 count as the city's more middle tier wealthy (with around £700,000 or more in assets).
Right now, in the middle of the COVID-19 crisis, it is hard to remember that even just a few months ago we were being told by wealth analysts that we were entering a new roaring '20s. But unlike that decade of riches a century ago, this one appears to be starting with a Groundhog Day re-run of the last crisis of 2008 – with major question marks hanging over how to fund an economic recovery, the prospect of widespread casualties of the virus and an enduring recession to come.
The fortunes of the world's 20 richest have seen around US$293 billion shaved off in the past three months. Just a few days later we found that the fortunes of other billionaires had grown significantly. The general rule, despite the changing fortunes of individual rich folk, is that money continues to rain upwards.
So it seems clear that those with plenty will more than survive the economic crisis generated by COVID-19. Similarly we can see that London's position as an alpha city is unlikely to be affected even by the threat of pandemic and recession. Its systems of government, corporate life and finance are more resilient and effective than we might believe.
Like many segregated cities before it, Minneapolis is burning. George Floyd's killing by a police officer is tearing the city and the country apart. But this tragedy is also the result of two Americas, increasingly separate from each other, coming into wrenching conflict.
Mr. Floyd was from a different world than Derek Chauvin, the police officer who has been charged with third-degree murder in Mr. Floyd's death. Mr. Floyd grew up in Houston's Third Ward, one of that city's poorest and most racially segregated areas. The street corner on which he died itself sits inside one of Minneapolis's racial borderlands, where miles of majority-white residential neighborhoods begin transitioning into a cluster of majority-nonwhite blocks, in which black residents outnumber white residents two to one.
Mr. Chauvin made his home in different circles. Public records indicate that he lives in Oakdale, Minn., a suburb of St. Paul, in a neighborhood that is nearly 80 percent white, according to data from the U.S. Census Bureau. (This is the norm for Minneapolis police: more than 90 percent live outside the city.) He owns a second home, where he is registered to vote' near Windermere, Fla., an Orlando suburb that is 85 percent white.
Severe segregation in the Twin Cities region is a relatively recent phenomenon. In the 1960s and 1970s, the Minneapolis region was one of the most racially integrated in the nation. This was partially the product of a carefully designed "fair share" program that required all municipalities within the region to develop affordable housing within their borders, preventing suburbs from effectively barring low-income residents, as had occurred in most major American cities. Minneapolis also operated an aggressive school desegregation plan. But over time, both programs broke down under pressure from special interests and were substituted for by less politically troublesome programs.
This new approach focused more on improving segregated schools than eliminating them, and uplifting impoverished neighborhoods without directly addressing the region's racialized living patterns. Combined with an increase in the region's racial diversity, this policy shift caused residential and educational segregation — almost always closely linked — to rapidly spike. The population of segregated census tracts, where more than four-fifths of the population was nonwhite, grew 108 percent between 2000 and 2018; the number of K-12 schools more than four-fifths nonwhite grew nearly 200 percent over the same span. Demographically similar cities, like Portland and Seattle, saw no comparable increase.
Today, Minnesota has some of the largest black-white welfare gaps in the nation, in education, income and employment. The state has America's 11th-largest educational achievement gap, ninth largest earning disparities, sixth largest employment disparities and the second largest gaps in poverty and homeownership.
This all echoes a deeper truth: Racially segregated regions don't work. They're politically and economically unstable. They result in societies where people can't understand each other or work together. Research shows that segregation can create and reinforce stereotypes and that it erodes people's ability to interact across racial lines. Segregated cities are more likely to produce racism not just within the police force but throughout any political or civic institution with power.
For people of color, segregation has never been a choice. It is imposed by discriminatory practices, like exclusionary zoning or mortgage-lending discrimination. Segregation erodes the economic well-being of families of color by funneling them into economically destitute neighborhoods, where they often fall prey to exploitative practices designed to extract wealth from them, like predatory banking. In Minneapolis, black families earning more than $167,000 are less likely to be given a home loan than white families earning $42,000.