News 05.20.20 : Today's Articles of Interest from Around the Internets
Wednesday 20th May, 2020
by P.F.M.
When Carmen Reinhart and Kenneth Rogoff published their heavyweight history of financial crises in late 2009, the title was ironic. This Time Is Different: Eight Centuries of Financial Folly reminded readers that the catastrophic 2008-09 credit crisis was far from unique. The authors became the go-to experts on the history of government defaults, recessions, bank runs, currency sell-offs, and inflationary spikes. Everything seemed to be part of a predictable pattern.
And yet a little more than a decade later, we're experiencing what appears to be a one-of-a-kind crisis. The Covid-19 pandemic has catapulted the world into its deepest recession since the Great Depression, provoking an unprecedented fiscal and monetary response. The International Monetary Fund is already warning that the outlook has deteriorated since it predicted in April that the world economy would shrink 3% this year. To figure out what might be next, Bloomberg Markets spoke to Reinhart, a former deputy director at the IMF who's now a professor at the Harvard Kennedy School, and Rogoff, a former IMF chief economist who's now a professor at Harvard. It turns out this time really is different.
Jerry Stiller, the legendary comedian and entertainer, died this month, at the age of ninety-two. In the nineteen-sixties, Stiller performed in a comedy duo with his wife, Anne Meara, appearing frequently on "The Ed Sullivan Show" and travelling the country on comedy tours. Then, in his mid-sixties, he reached new audiences with his turn as George Costanza's irascible, voluble father on "Seinfeld." A genetic basis for comedy is yet to be proved, but the couple's two kids both joined the family business: their daughter, Amy, is a comedian, and their son, Ben, became one of the biggest movie stars of the past two decades, starring in films such as "There's Something About Mary," "Meet the Parents," and "Zoolander," which he directed. (Tad Friend profiled Ben Stiller for The New Yorker, in 2012.)
I recently spoke by phone with Ben, who was in his home in Westchester, New York, about his relationship with his father and both his parents' comedic legacies. (Meara died in 2015.) In our conversation, which has been edited for length and clarity, we also discussed what it was like to grow up with famous comedians as parents, the roots of his father's "Seinfeld" character, and how his father saw Ben's career.
Were you able to spend some time with your dad before he died?
Yeah. My sister and I were able to be with him. And, just due to the fact that he didn't have a coronavirus-related illness, and he had been ailing for a while, we were able to be with him, which I'm very, very grateful for.
What were the last few weeks like? Was his sense of humor there at the end?
He was just slowing down a lot, and he was dealing with a lot of issues. And so the last week or two were tougher for him. But he went peacefully, and he had a sense of humor, for sure, until the end. I hesitate to call it a sense of humor. He was just funny, and so he was always himself. He was almost ninety-three, and I think his body was kind of at that point where it was time.
When did you realize that your parents were really funny?
Wow, that's a good question. Growing up with them, we were always around their process of working together, because they worked together at home. And so I don't ever remember a moment of thinking, Oh, they're funny. I remember watching them onstage and seeing them perform and get laughs, and do their act. I remember, as a kid, enjoying watching that and thinking, Oh, this is kind of cool that everybody thinks my parents are funny. And it was exciting.
My sister and I really enjoyed watching them perform. But, as parents, they're always your parents. I think we had our progression of the relationship that you have with your parents, as you go through childhood and adolescence, and all the different aspects of it. But, honestly, when I think about it, it's really when I got a little bit older, when I was a teen-ager, that I was able to really appreciate their humor. And then, really, as I got much older and was able to have a perspective, I was able to really see outside of the lens of just being their kid.
The coronavirus is upending our jobs, canceling our pastimes and messing with our social lives. Some of these effects might linger for months, even years, becoming the new normal. But the pandemic isn't simply likely to change how we live—it could also alter where we live.
As we contemplate all the ways that Covid-19 could change the world, big and small, we should consider that the pandemic's combined effect on public health, the economy and social behavior may cause fundamental shifts in our human geography. Why choose to stay in a crowded city where body bags piled high during the worst parts of the pandemic? Why especially, when Covid-19 has shown many employers that remote work is a serious possibility?
This may seem ironic given the unprecedented current global standstill: Migration has ground to a halt. Chinese have returned to China, Americans to America. Trump is signing an executive order to ban almost all immigration.
Read the rest of this article at: Politico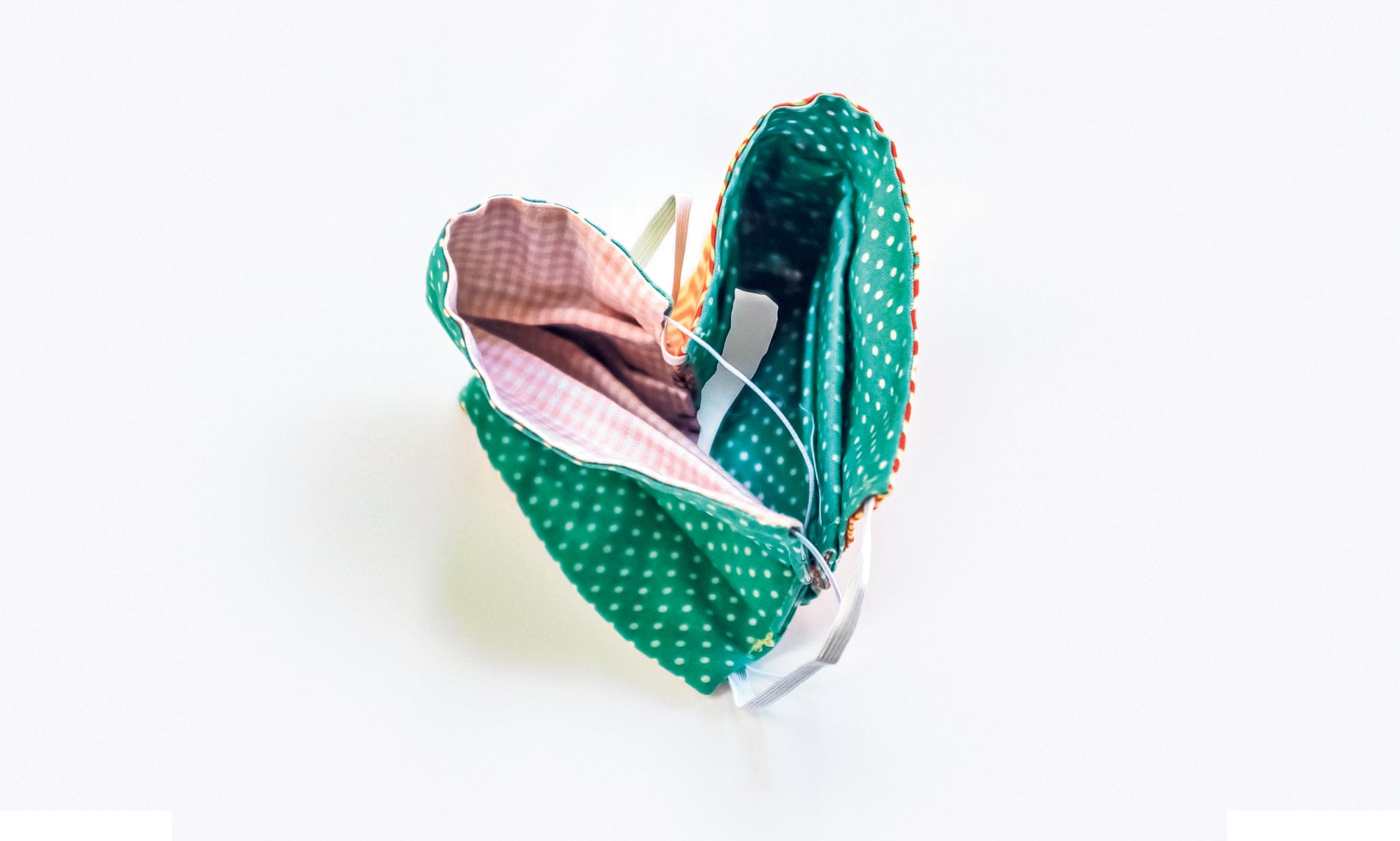 People behaving badly is a staple of the news, and the pandemic has given us plenty of lurid snapshots. In the US alone, we have seen protesters with guns in Michigan's capital demanding an end to lockdown, anti-vaxxer women in a frenzy at California's capitol, opportunists stockpiling hand sanitiser to resell for profit.
One of the biggest cliches about disasters is that they reveal civilisation as a thin veneer, beneath which lies brutal human nature. From this perspective, the best we can hope for from most people under crisis is selfish indifference; at worst, they will swiftly turn to violence. Our worst instincts must be repressed. This becomes a justification for authoritarianism and heavy-handed policing.
But studies of historical disasters have shown that this is not how most people actually behave. There are nearly always selfish and destructive people, and they are often in power, because we have created systems that reward that kind of personality and those principles. But the great majority of people in ordinary disasters behave in ways that are anything but selfish, and if we're stuck with veneer as a metaphor, then it peels off to reveal a lot of creative and generous altruism and brilliant grassroots organising. With the global pandemic, these empathic urges and actions are wider and deeper and more consequential than ever.
A dozen years ago, the term "mutual aid" was, as far as I can tell, used mostly by anarchists and scholars. Somehow it has migrated into general usage in recent years and now, in the midst of the pandemic, it is everywhere. Mutual aid has generally meant aid offered in a spirit of solidarity and reciprocity, often coming from within struggling communities, empowering those aided, and with an eye towards liberation and social change. Generally it meant volunteer coalitions doing work such as rebuilding or food distribution or supporting resistance camps. One of the most striking aspects of this global crisis is how many forms of aid and solidarity there are. These new forms of generosity we are seeing – organising, networks, projects, donations, support and outreach – are numerous beyond counting, a superbloom of altruistic engagement.
One night last December, the chief resident physician at a hospital in the Iranian city of Gorgan was asked to consult on a baffling case: a patient was racked with a mysterious virus, which was advancing rapidly through his body. The doctor, who asked to be identified only as Azad, for fear of retribution by authorities, performed a CT scan and a series of chest X-rays, but the virus overwhelmed the patient before he could decide on a treatment. After reading reports from China, Azad determined that the cause of death was the coronavirus. "I'd never seen anything like it before," he told me.
More patients started coming in, first a few at a time, then in droves, many of them dying. When Azad and his colleagues alerted hospital officials that they were treating cases of the coronavirus, they were told to keep quiet. "We were given special instructions not to release any statistics on infection and death rates," a second doctor told me. The medical staff was ordered not to wear masks or protective clothing. "The aim was to prevent fear in the society, even if it meant high casualties among the medical staff," Azad said.
As the weeks went on, and the epidemic exploded in China, the Iranian media remained nearly silent. Two reporters who work at a news outlet in Tehran told me that they could see accounts of the virus on social media, but their editors made it clear they should not pursue them; nationwide parliamentary elections were scheduled for February 21st, and news about the virus could discourage voters. "Everyone knows what stories can get you in trouble," one reporter told me. "It was understood that anything that helped to lower turnout would be helping the counter-revolutionaries, and no one wanted to be accused of supporting foreign-based opposition groups."
Officials were also worried about relations with China—one of the few countries that has continued to buy Iranian oil since the imposition of American-backed sanctions. For weeks after the outbreak was reported in Wuhan, Iran's Mahan Air continued direct flights there. Mahan is controlled by the Islamic Revolutionary Guard Corps, the powerful security force that increasingly acts as a shadow government in Iran.
Two days before the election, on February 19th, the Iranian government finally announced that two citizens had died of the coronavirus. In the Tehran newsroom, bitter laughter broke out. "We reported deaths before we even reported any infections," the reporter told me. "But that's life in the Islamic Republic." By then, hundreds of sick patients were crowding the hospital in Gorgan. So many bodies piled up that a local cemetery hired a backhoe to dig graves. "It was worse than treating soldiers on a battlefield," the second doctor said.
Soon, Iran became a global center of the coronavirus, with nearly seventy thousand reported cases and four thousand deaths. But the government maintained tight control over information; according to a leaked official document, the Revolutionary Guard ordered hospitals to hand over death tallies before releasing them to the public. "We were burying three to four to five times as many people as the Ministry of Health was reporting," Azad said. "We could have dealt with this—we could have quarantined earlier, we could have taken precautions like the ones the Chinese did in Wuhan—if we had not been kept in the dark." On February 24th, Iraj Harirchi, the deputy health minister, appeared at a press conference and denied covering up the scale of infections. He looked pale and flustered, and he repeatedly wiped sweat from his brow. The next day, he, too, tested positive.