News 07.10.19 : Today's Articles of Interest from Around the Internets
Wednesday 10th July, 2019
by P.F.M.
The halo effect is a type of cognitive bias in which your initial superficial assessment of a person influences your perception of their other, more ambiguous traits. In the name of cultural journalism, I conducted an informal experiment to test this. I posted five different photographs of myself to a website called Photofeeler, which people mostly use for their acting headshots, company photographs, and online dating profiles. Strangers vote on your attractiveness, trustworthiness, and intelligence, and, using a weighted algorithm, the website tells you the percentile you're in compared with the rest of the people on the website so you can choose the best photograph. The photo of mine that was voted the most attractive—my fingers awkwardly crinkled around a wineglass on a terrasse—was the one in which I was voted smartest and most trustworthy. The photograph in which I was deemed ugliest—sitting in a cab—was the one in which I was voted dumbest and least trustworthy. In every photograph, my perceived attractiveness determined my perceived trustworthiness and intelligence, traits that, of course, are impossible for anyone to actually know from a picture.
The notion of the halo effect and the idea that "beauty is good"—meaning that we assume people who are prettier must also be cleverer, kinder, more moral than uglier people—were first tested in 1972 by the psychologists Karen Dion, Ellen Berscheid, and Elaine Walster. They found that people almost uniformly believed that those who they found more attractive on the basis of three small photographs were also more generous and more stable and had better marriages, better jobs, and better families than less attractive people. A similar study from just a few years ago found that people trust those they consider more attractive significantly more quickly than those they consider less attractive.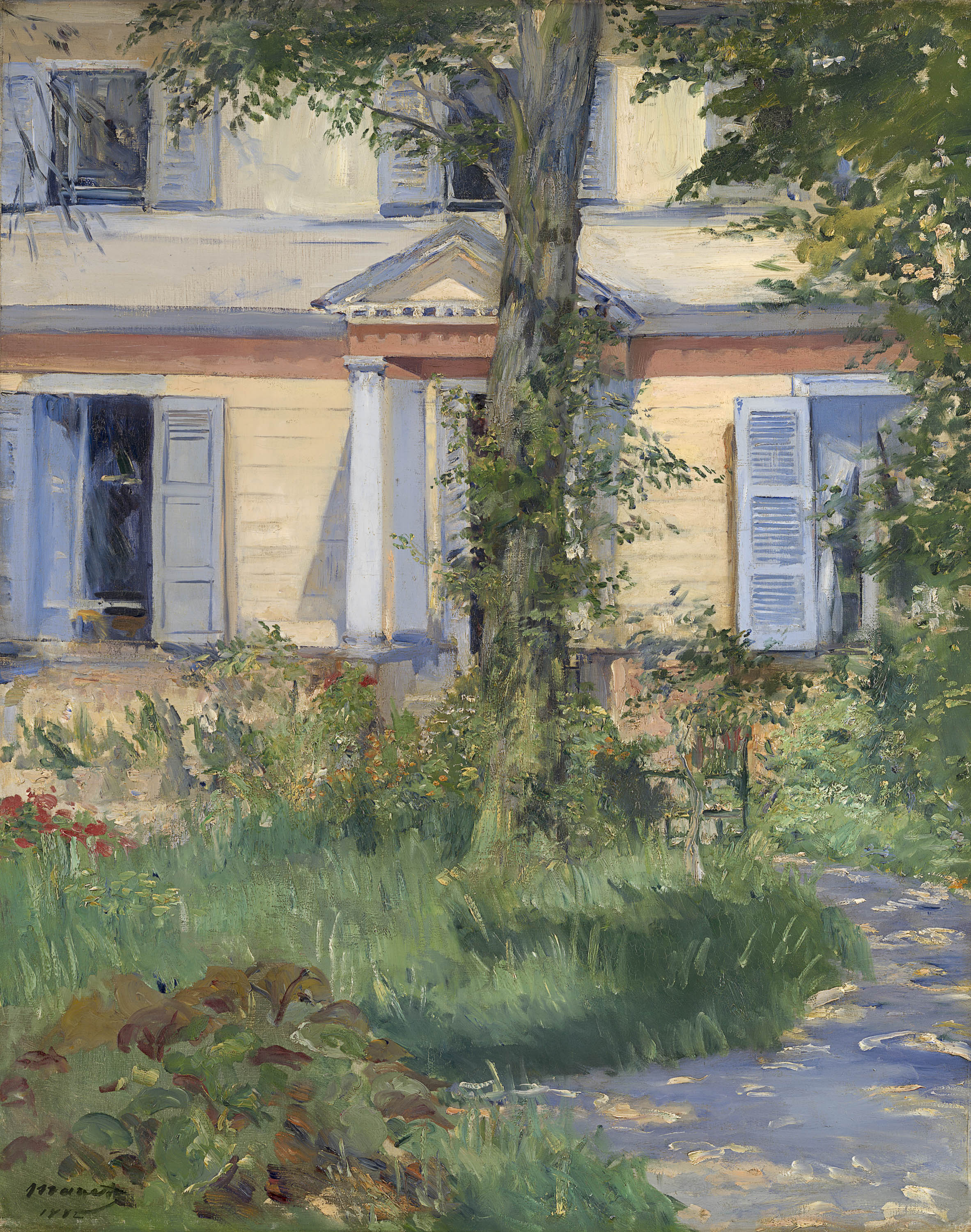 THE RIVER BASIN at the center of Latin America called the Amazon is roughly the size of Australia. Created at the beginning of the world by a smashing of tectonic plates, it was the cradle of inland seas and continental lakes. For the last several million years, it has been blanketed by a teeming tropical biome of 400 billion trees and vegetation so dense and heavy with water, it exhales a fifth of Earth's oxygen, stores centuries of carbon, and deflects and consumes an unknown but significant amount of solar heat. Twenty percent of the world's fresh water cycles through its rivers, plants, soils, and air. This moisture fuels and regulates multiple planet-scale systems, including the production of "rivers in the air" by evapotranspiration, a ceaseless churning flux in which the forest breathes its water into great hemispheric conveyer belts that carry it as far as the breadbaskets of Argentina and the American Midwest, where it is released as rain.
In the last half-century, about one-fifth of this forest, or some 300,000 square miles, has been cut and burned in Brazil, whose borders contain almost two-thirds of the Amazon basin. This is an area larger than Texas, the U.S. state that Brazil's denuded lands most resemble, with their post-forest landscapes of silent sunbaked pasture, bean fields, and evangelical churches. This epochal deforestation — matched by harder to quantify but similar levels of forest degradation and fragmentation — has caused measurable disruptions to regional climates and rainfall. It has set loose so much stored carbon that it has negated the forest's benefit as a carbon sink, the world's largest after the oceans. Scientists warn that losing another fifth of Brazil's rainforest will trigger the feedback loop known as dieback, in which the forest begins to dry out and burn in a cascading system collapse, beyond the reach of any subsequent human intervention or regret. This would release a doomsday bomb of stored carbon, disappear the cloud vapor that consumes the sun's radiation before it can be absorbed as heat, and shrivel the rivers in the basin and in the sky.
The catastrophic loss of another fifth of Brazil's rainforest could happen within one generation. It's happened before. It's happening now.
A Black Principal, Four White
Teens And The 'senior Prank'
That Became A Hate Crime
The principal saw a swastika first. It was inky black, spray painted on a trash can just beside the entrance to the high school. David Burton switched off the engine of his SUV, unaware, even then, of the magnitude of what he was about to see.
This was the last day of the year for the class of 2018 at Glenelg High School. There was going to be an awards ceremony, a picnic, that end-of-a-journey feeling that always made Burton so proud of his job. But as he was on his way to work at 6:25 a.m., the assistant principal had called, agitated and yelling about graffiti. "It's everywhere," he kept saying, so Burton had leaned on the gas and rushed the last few miles.
Soon, everyone would be telling him how shocked they were. This was Howard County, after all: a Maryland suburb between Washington and Baltimore that is extremely diverse, extremely well-educated and home to Columbia, a planned community founded on the principles of integration and inclusion. People moved their families here for that reputation just as much as for the good schools.
Bryan Knight was already sweating through his rumpled dress shirt when the cops pulled him over.
It was June 4, 2014, and Bryan, then 54 years old, was incredibly stressed out. He had just left a mediation meeting in Lafayette, Louisiana, with his elder brother, Mark; his younger sister, Kelley Sobiesk; and their team of respective lawyers. Mark and Bryan had for a decade been locked in a battle over control of their family company, Knight Oil Tools, the largest privately owned oil-and-gas-equipment-rental company in the world. That might not sound like much to boast about, but the company was worth an estimated $800 million; each sibling was worth over $100 million. The meeting, at which Bryan's inheritance was at stake, had been contentious, and he found it supremely coincidental that, after pulling him over, the sheriff's deputy almost immediately asked to search his vehicle.
The deputy had Bryan step out of his crystal-white Cadillac Escalade and quickly rummaged through the interior. He then reached under the driver-side door and retrieved two magnetic cases attached to the undercarriage. He opened them up, found a few grams of cocaine and 50 painkillers, and put Bryan under arrest.
At the parish jail in downtown Lafayette, Bryan was interrogated for over an hour. He was a longtime drug user, even a locally famous one, but he kept insisting, over and over, that the drugs weren't his. With his phone call, he dialed Kelley, who was at their mother Ann's house. He knew he had been framed and that his brother had done it.
Read the rest of this article at: New York
The Last Days of John F. Kennedy Jr. and Carolyn Bessette Kennedy
In early May 1999, George magazine hosted a table at the White House Correspondents Dinner. The glossy's guest list reflected the template for the annual event: Hollywood celebrities (Sean Penn, Claire Danes), controversial pop culture figures (Larry Flynt), and writers and editors. Rarely were the latter the biggest stars of the night, but George's editor-in-chief was John F. Kennedy Jr., and his date for the night was his wife, Carolyn Bessette Kennedy.
John, 38, was American royalty, as famous for his good looks as for his name. His wife, 33, was an enigma, mysterious and elegant. They were irresistible to cameras in their black-tie best, shaking hands with politicians and stars.
"It was magical," George staffer RoseMarie Terenzio says of that night. "John was very much ready to make a splash with George. He was proud of it and thought, This is the time, this is the place, and we belong here. We just had a great time. Carolyn really was proud of John, and she was happy to be there to support him. She talked to everyone at the table and everyone at the next table. She went around to everyone on the staff and said hello."
After the dinner, held at the Washington Hilton, the group made their way to an afterparty hosted by Vanity Fair. "It was this exclusive celebrity political event, and they were the stars of the show," says Terenzio. "Everyone stopped and turned around as they walked in."
It was there that one of the most famous images of the couple was taken. John's blazer is off, and Carolyn is nestled on his lap. In one frame he is whispering in her ear, in another he is kissing her. All the questions that dogged them—about their marriage, about her deep distrust of the media, about his future and where it would take them—seem far away. They are a couple at ease and in love, content and relaxed. They fit together.
It's impossible to know whether this photo is the truth about John and Carolyn or simply a happy moment caught amid the swirl the followed them everywhere. Despite their golden couple status, in the summer of 1999 John and Carolyn were at a crossroads. They were facing careers in flux, the ups and downs of the early years of marriage and questions about children—and, most poignantly, the final days of a close loved one, John's cousin Anthony Radziwill.